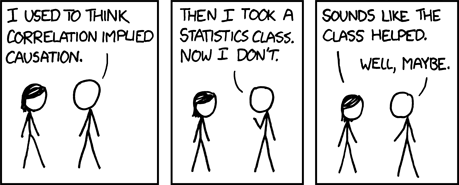 On Monday, the Texas Education Agency announced the results of a new study that demonstrates the correlation between physical fitness and academic achievement, reports the Dallas Morning News. The report, which draws on data from new statewide physical fitness assessments, also finds that physical fitness in students is correlated to reduced discipline programs and higher attendance. Some commenters to the article make the point that correlation is not causation; one states, "In no way can you use that study to assume the program itself drove test scores up better than if the students spend time learning skills that can start them off in a career."
The press release issued by the Texas Education Agency goes into a bit more detail on the connection between health and academics. According to Dr. Kenneth Cooper, whose Cooper Institute designs the physical fitness assessments used in Texas schools, "increased exercise improves cardiovascular health, and that helps the brain function more efficiently and enhances its ability to learn."
Beyond the correlations noted above, the results that didn't make the headlines are perhaps more troubling. "About 78 percent of fourth-grade students were in the healthy fitness zone for cardiovascular fitness, whereas only 20 percent of high school seniors reached the healthy fitness zone . . . cardiovascular fitness levels declined with each passing grade".
Does this mean that Texas kids are becoming less fit as they grow older? Or will additional years of data that follow individuals over time—the assessments are new—show a different, generational shift in fitness?
We look forward to seeing the data in the years ahead. Apart from matters of causation and correlation, we strongly believe that all kids need to be healthy and that schools and communities must support this goal.